The LTA National League is a team competition giving an opportunity for clubs/venues to compete in regular matches during the summer and winter.
Entires to the LTA Youth League Winter 2023-24 are OPEN and Close 5pm on Thursday 14th September. All information can be found here: National Tennis League | Junior Tennis Competitions | LTA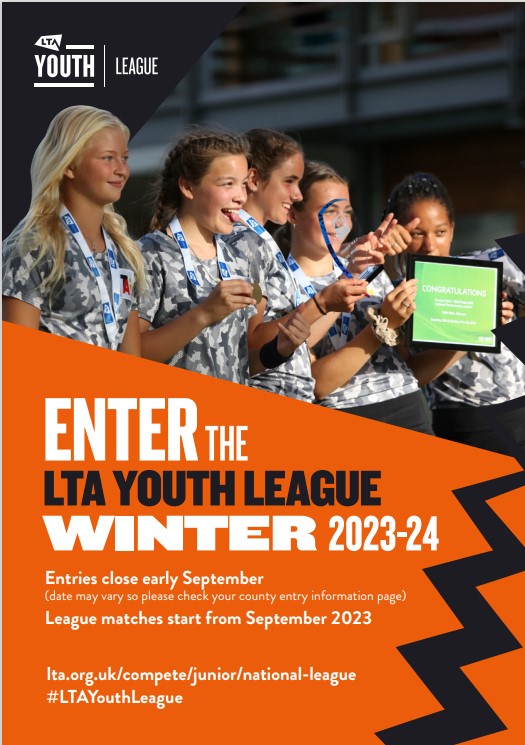 The foundations of the competitions are County based with the ability to progress to regional and a national level.
The Junior National League caters for all age groups (8U-18U) – so anyone can get involved! Teams should be from an LTA registered venue (that could be a park, club, school or university) and should have a minimum of six players – competing in both singles and doubles.
The Seniors events is a knock-out competition regionalised in the early rounds. With the exception of the Over 35's events, all matches are two pair doubles. Knock-out rounds begin in April leading to a National Finals weekend held in November. The winners of the men's and women's events qualify for European Championships.
For more information please go to the LTA website: National Tennis League | Junior Tennis Competitions | LTA